As we prepared our 2019 Tropicalia Sustainability Report, we truly recognized more than ever the resiliency of the tourism real-estate industry and the perseverance required for sustainable and prolonged development in the most trying of times. Our annual reporting exercise allows us to reflect upon our objectives for the economic, social and environmental sustainability of our project, and course-correct whenever necessary in order to meet those goals. When the first months of 2020 ushered in a global health crisis, many of the decisions we made in 2019 were impacted, resulting in the restructuring of various aspects of Tropicalia, including a complete redesign of our hotel product. As this pandemic rattles every industry on Earth, we remain confident that our business resiliency is largely due to our sustainable management approach embedded in our DNA. I'm excited to present this abbreviated version of our sustainability report, which intends to be a concise snapshot of our sustainability performance for 2019 and reflects upon the challenges that lie ahead of us.


The business of tourism and hotel development is one of constant change, where we find ourselves adapting to an ever-evolving paradigm, assuring that the decisions we make today are not only sustainable for the business and the community, but also allow us to maintain a certain level of flexibility to evolve with our industry in a world of uncertainty. We remain committed to the community of Miches, and the sustainable development of this one-of-a-kind destination. With the warmth of its people and the splendor of its surroundings, Miches is a natural haven and a constant reminder of why Tropicalia pursues a sustainable tourism model.
2019 saw a continued demand and expectation for sustainability in business. Whether in retail or tourism, topics such as green bonds, impact investing, climate change, responsible supply chains, and resiliency dominate conversations with consumers, community and investors. Tropicalia responds to this demand by pioneering sustainability in the luxury tourism and real estate segment, setting the standard for what it means to be transparent, socially sensitive and innovative. As we move through 2020, our sustainable approach to management, architectural design and even financing for the project have proven to be the best line of defense in a world confronting the challenges presented by COVID-19. Our low-density and open space design for Four Seasons Tropicalia naturally enables social distancing measures, responding to the new realities of tourism. In 2020, we will pay special attention to Tropicalia's design and space distribution.
In 2019, Tropicalia was featured in two regional and international sustainability conferences to showcase our commitment to the Sustainable Development Goals (SDGs) and also received five international awards recognizing our sustainability reports and Fundación Tropicalia's best-in-class programs in gender and education.
Fundación Tropicalia spent 2019 celebrating its 10-year anniversary with an itinerant photography exhibition, which served as a visual narrative of our development work over the years alongside the community of Miches. The exhibition debuted in Miches and later traveled to four additional locations in Punta Cana and Santo Domingo. Fundación Tropicalia continues to implement high-impact, innovative programs that range from improving education to environmental conservation, small business development, and cultural preservation. Check out Fundación Tropicalia Highlights section for our 2019 stats.
Tropicalia made significant strides in structuring construction activities and environmental compliance. Whereas Tropicalia completed the development of its Environmental and Social Management System (ESMS), our contractor, Bouygues Construcciones República Dominicana, also rolled out their Environmental, Social, Health and Safety Programs, especially tailored for managing the construction of Four Seasons Tropicalia. Both programs comply with the Environmental and Social Performance Standards of the International Finance Corporation (IFC) of the World Bank. These activities positioned us well as we prepared for early works in the first quarter of 2020.


Historically the tourism industry has proven to be one of the first sectors to thrive after economic volatility, and we are optimistic that it will recover from this global health crisis and come back even stronger. As a family-owned and operated business established by my grandfather Diego Cisneros nearly 100 years ago, we have lived and overcome a myriad of external crises and threats: economic depressions, political instability, and natural disasters, to name a few. This is why I've always described our game plan as a marathon, not a sprint. We make decisions thinking 50 years ahead and as a company, we embrace these challenges as opportunities for growth and innovation. Indeed, when we come out on the other side we are lighter and more resilient.
2020 may look uncertain and at times scary, but we will get through it. The collective Journey to 2030 established by the United Nations SDGs marks our critical path as a sector and continues to inspire our work at Tropicalia as a global model for sustainable luxury tourism.
ADRIANA CISNEROS DE GRIFFIN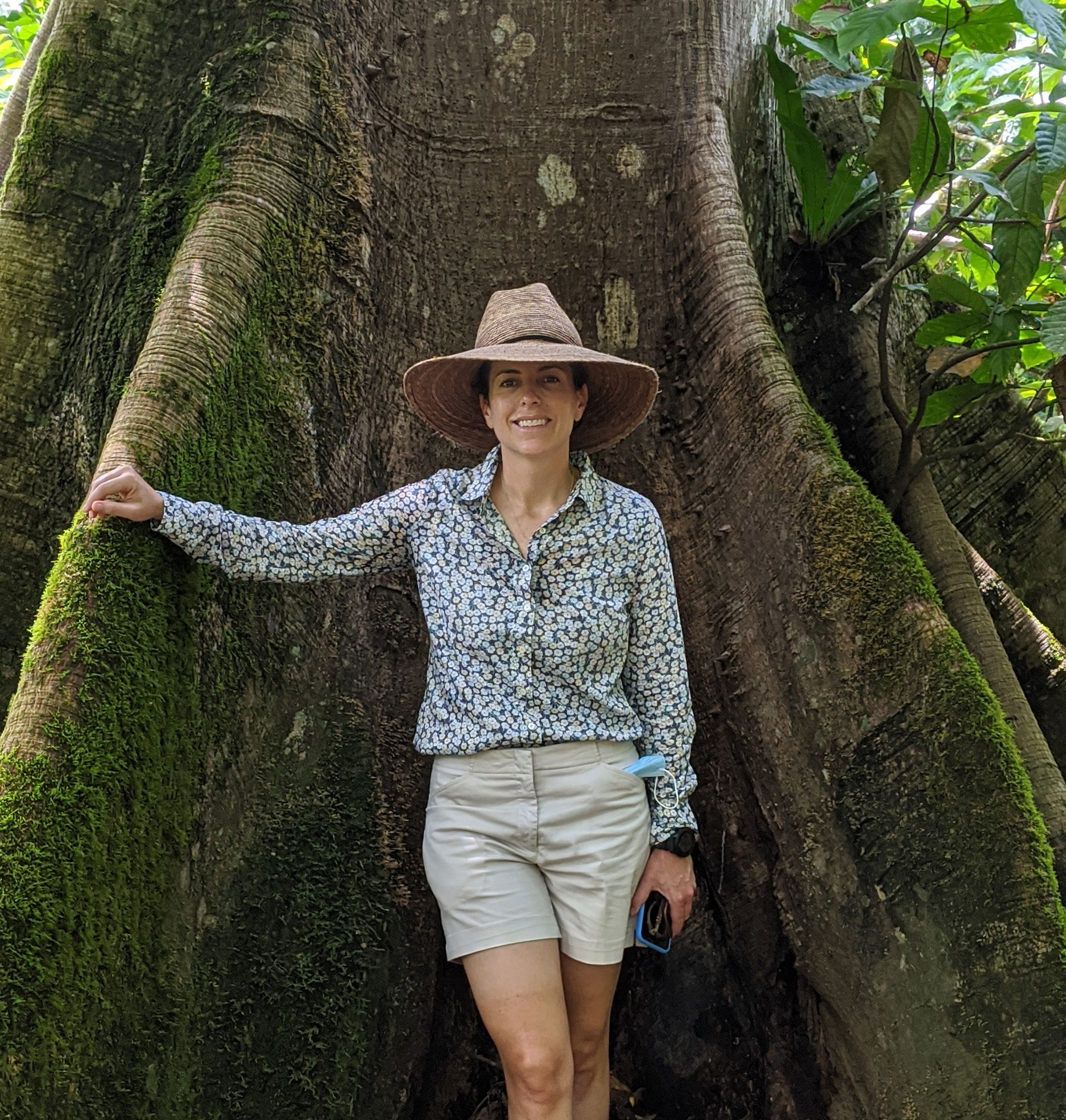 Adriana Cisneros de Griffin
CEO Cisneros