Tropicalia is a sustainable luxury resort development created by Cisneros Real Estate, offering sophisticated architecture in a captivating and breathtaking site of diverse natural beauty in northeast Dominican Republic. Comprised of residential and resort developments and a Tom Doak golf course, Tropicalia integrates smart design with the natural landscape, creating a sense of balance between time and space. The project embodies the philanthropic and cultural values of the Cisneros Family and is uniquely positioned to be a model for sustainable luxury tourism in the Caribbean and the world.
The project's first phase of development, known as Four Seasons Tropicalia (FST), includes a 169-key Four Seasons resort and 40 branded residences, both of which are located on the Costa Esmeralda beachfront and were designed by Brazilian architect, Isay Weinfeld. Amenities include a luxurious spa, meeting and banquet spaces, a kids' club, and a fitness center. Four Seasons Tropicalia's minimalist architecture and tropical modernism diminish the barriers between indoor and outdoor space, evoking natural luxury and effortless transitions for the ultimate peace of mind. Amenities offer a rich combination of adventure and leisure activities to guests and residents alike.
Management and Governance Mechanisms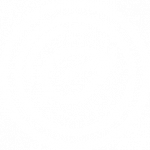 Environmental & Social Management System
In an effort to ensure we report and measure material topics to Tropicalia, we rely on our newly developed Environmental and Social Management System, which prompts us to analyze issues in sustainable destination management, community development and other key topic areas. The ESMS has effectively replaced Tropicalia's SMS from previous years.

Labor and Human Rights
In 2010, we committed to the United Nations Global Compact's universal principles on human rights, labor, the environment and anti-corruption.

Sustainability Committee
Tropicalia's Sustainability Committee is a cross-functional team that meets annually to discuss strategy, report progress and define goals for the upcoming year. Our committee is the highest governing body for reviewing environmental and social issues for Tropicalia. The diversity of our Committee members brings strength to this corporate governance body.

Commitments to the UNGC and SDGs
We remain committed to the 10 principles of the United Nations Global Compact and the Sustainable Development Goals, which offer a critical path for business to achieve collective environmental and social objectives.
KEY COMMITMENTS TO SUSTAINABILITY

We previously defined this commitment as "Economic Sustainability," and modified it to "Sound Business" as it more accurately reflects how we balance financial, environmental, social and aesthetic viability when making business decisions for Tropicalia. In 2019, we focused efforts on structuring early works activities and developing internal controls and management systems.

Four Seasons Tropicalia is pursuing the United States Green Building Council's (USGBC) LEED certification and will comply with the IFC's rigorous standards for Excellence in Design for Greater Efficiencies (EDGE).

Tropicalia protects and conserves the natural environment using sustainable site development and destination management to maintain biological integrity, habitat connectivity, and green space.

The community development efforts undertaken by Fundación Tropicalia (FT) are a key component of Tropicalia's goal in building local capacity and expanding economic opportunities while preserving the region's natural and cultural heritage.